Administrative Research Management Unit (UGAR)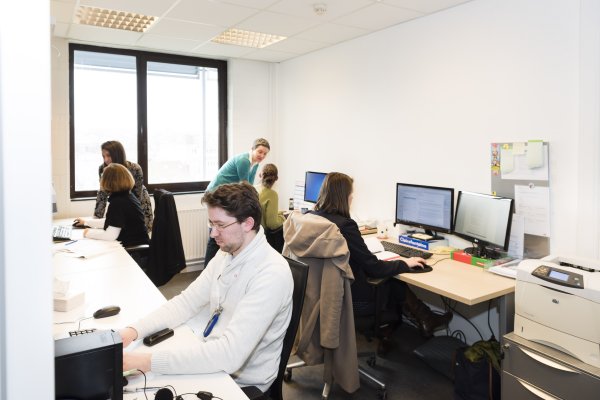 The Institut Bordet Administrative Research Management Unit (UGAR) is a centralised unit for the management of research. It principal missions are:
budgetary evaluation and financial monitoring of research projects conducted at the Institut Bordet

legal and contractual management of research projects

coordination of human and operational resources for research projects.
UGAR is a centralised management unit. It serves all the Institut Bordet's researchers and investigators via all Institut units involved in research: the Clinical Trials Conduct Unit (CTCU), the Clinical Trials Support Unit (CTSU),  the research laboratories and any other department involved in a research project.
UGAR comprises a legal team and a financial and administrative team. It provides legal, contractual and financial management of research projects (clinical studies, academic studies, translational research projects, European projects, etc) as well as coordinating research staff human resources. It works closely with the Institut Bordet's internal and external partners (pharmaceutical and biotechnology companies, academic partners, the Association Jules Bordet, foundations, etc) in realising research projects.
The UGAR legal team also deals with all questions of a legal nature directly or indirectly linked to research.  
Our team
Administrative Director of Research
- Marielle Sautois
Legal advisors
- Stephania Greco
- Bénédicte Cuylits
- Helena De Stobbeleir
- Olivia Leyssens
Finance and budget team
- John Soo
- Yintian Xu
- Laura Rimbaut
- Elodie Ruhana
- Hao Fung Wei

Updating :  21/02/2022