Clinical trials support unit (CTSU)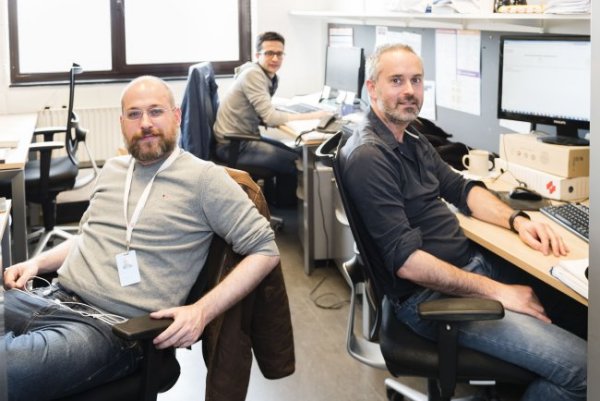 The Clinical Trials Support Unit (CTSU) is an operational support unit for academic clinical research into all types of cancer. Certain scientific questions of interest to patients can only be understood by means of academic research. This academic research must comply with all quality standards and legal and regulatory requirements applicable to research. It must also be carried out efficiently.
It is for all these reasons that the Institut Bordet, in a desire to develop and encourage such research, decided to create the CTSU. This unit within the Institution brings together the skills and resources needed to conduct high-level research. The CTSU team is responsible for responding to research questions and evaluating the benefits and risks of drugs and procedures, while always ensuring that the patients participating in the clinical studies are adequately protected. 
The CTSU is responsible for the operational management of the clinical studies promoted by the Institut Bordet. It can also provide its services to external promoters, both academic and private (such as pharmaceutical or biotechnology firms).
The CTSU works in close collaboration with the Institut's medical and scientific team and offers a professional operational structure to support scientific creativity.
The unit provides research support in the following fields:
project management

data management

regulatory matters

drug safety

quality management

monitoring

translational research

medical imaging data management via the ORILaB platform
The CTSU regularly organises internal training and seminars on the management of clinical studies, including Good Clinical Practice. This training is designed for those involved in research projects, including research physicians wishing to develop their clinical study conduct skills.
The CTSU also welcomes trainees wishing to gain experience and specific skills in the management of clinical studies: project management, monitoring, regulatory matters and all other activities carried out by the CTSU. These placements allow trainees to familiarise themselves with the conduct of high-level clinical studies in an academic environment.
Applications to : ctsu.info@bordet.be 
Scientific publications
Correction to: Combined quality and dose-volume histograms for assessing the predictive value of <sup>99m</sup>Tc-MAA SPECT/CT simulation for personalizing radioembolization treatment in liver metastatic colorectal cancer.
Authors : Levillain H, Burghelea M, Derijckere ID, Guiot T, Gulyban A, Vanderlinden B, Vouche M, Flamen P, Reynaert N
Year : 2021
Journal : EJNMMI Phys
Volume : 8
Pages : 9

Fat density is a novel prognostic marker in patients with esophageal cancer.
Authors : Anciaux M, Van Gossum A, Wenglinski C, Ameye L, Guiot T, Flamen P, Demetter P, Deleporte A, Sclafani F, Donckier V, Hendlisz A, Vandeputte C
Year : 2020
Journal : Clin Nutr ESPEN
Volume : 39
Pages : 124-130

Phylogenetic reconstruction of breast cancer reveals two routes of metastatic dissemination associated with distinct clinical outcome.
Authors : Venet D, Fimereli D, Rothé F, Boeckx B, Maetens M, Majjaj S, Rouas G, Capra M, Bonizzi G, Contaldo F, Galant C, Piccart-Gebhart M, Pruneri G, Larsimont D, Lambrechts D, Desmedt C, Sotiriou C
Year : 2020
Journal : EBioMedicine
Volume : 56
Pages : 102793

Prognostic Value of the Pace of Tumor Progression as Assessed by Serial 18 F-FDG PET/CT Scan and Liquid Biopsy in Refractory Colorectal Cancer: The CORIOLAN Trial.
Authors : Camera S, Akin Telli T, Woff E, Vandeputte C, Kehagias P, Guiot T, Critchi G, Wissam Y, Bregni G, Trevisi E, Pretta A, Senti C, Leduc S, Gkolfakis P, Hoerner F, Rothé F, Sclafani F, Flamen P, Deleporte A, Hendlisz A
Year : 2020
Journal : Cancers (Basel)
Volume : 12

Digital analysis of distant and cancer-associated mammary adipocytes.
Authors : Isnaldi E, Richard F, De Schepper M, Vincent D, Leduc S, Maetens M, Geukens T, Floris G, Rouas G, Cardoso F, Sotiriou C, Zoppoli G, Larsimont D, Biganzoli E, Desmedt C
Year : 2020
Journal : Breast
Volume : 54
Pages : 179-186