13/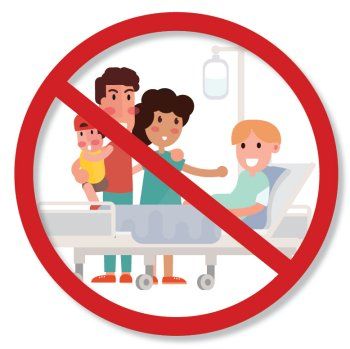 03/2020
Coronavirus COVID-19
Recommendations from the Jules Bordet Institute
FOR VISITORS
To best protect patients and the care professionals who look after them against infection with coronavirus COVID-19, it has been decided to no longer allow visits to patients hospitalised at the Jules Bordet Institute, except in exceptional cases.  If you want news of your hospitalised relatives or friends, please contact the service by telephone.
 
FOR PATIENTS
To protect you, whether hospitalised or attending for a consultation, as well as the professionals who are vital for your care, we have decided to limit non-urgent medical activities such as screening or certain consultations that can be postponed or done by telephone. If you want to postpone an appointment or arrange a consultation by telephone, please contact the reception secretariat or your coordinating nurse for oncological care (ICSO).  

Some non-urgent surgery can also be postponed. The Institute will contact you if this applies to you. 

Psychological help can be requested on 0487/11 94 28
 

FOR ACCOMPANIERS
Accompanying persons and children are not admitted to the Institute except in exceptional cases.
The children's area is closed
The Cosy boutiques will remain open during the usual hours but you will no longer be allowed to eat there. 
We thank you for your understanding. 
Coronavirus Patient Information Number - 02 / 541.39.80
Please call only if it concerns:
an appointment for a consultation or a medico-technical act

an admission or a surgery

if you are a general practitioner and have a question about a patient
Do you have a question about the coronavirus ? Consult the official website of the Federal Public Health Service: www.info-coronavirus.be