OncLive® inducts the Giants of Cancer Care® 2020
Press release (09/10/2020) 
OncLive® inducts the Giants of Cancer Care® 2020 : The award in the Breast Cancer category goes to Professor Martine Piccart, Director of Scientific Research at the Jules Bordet Institute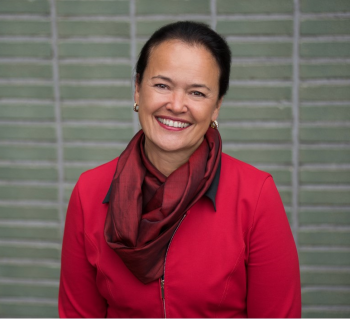 09/10/2020 - OncLive®, the international multimedia information platform dedicated to oncology, has announced the eighth annual Giants of Cancer Care® class of inductees. Every year this recognition programme honours 15 leaders of world renown who have achieved notable success in the field of oncology. We are pleased to announce the induction of Professor Martine Piccart M.D., Ph.D. for the Breast Cancer category. A notable recognition for a life's work in the service of cancer patients and in fighting breast cancer.
Professor Martine Piccart is Scientific Director at the Jules Bordet Institute and founder of BIG, the
"Breast International Group", the world's largest clinical research network in the field of breast cancer.
Professor Piccart's induction as one of the Giants of Cancer Care is further recognition of her major
scientific contribution in the field of breast cancer, its treatment and clinical research against cancer.
The virtual awards will be on 5 November at 7.30 pm and will be available on request at
www.giantsofcancercare.com after the event.
For further information and to register for the virtual awards ceremony please go to
https://www.giantsofcancercare.com/rsvp.
Press contact (Institut Jules Bordet)
Martine Piccart