The Institut Jules Bordet
A pioneering centre in Belgium's fight against cancer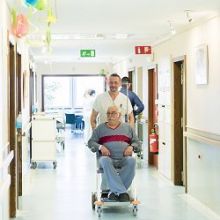 "The Institut Jules Bordet is an integrated, multidisciplinary centre, unique in Belgium and which enjoys an international reputation. The hospital is devoted entirely to patients affected by cancer. For more than 75 years, our teams have been offering patients leading-edge diagnostic and therapeutic strategies in the prevention, screening and active treatment of all types of cancer. The Institut Bordet also carries out important research activities which every year lead to major discoveries, as well as providing high-level, specialised university training."
Clinical care
What makes the Institut Bordet so exceptional is the truly multidisciplinary nature of its approach to diagnosis and therapy. Once diagnosis is made, treatment decisions are taken. These decisions are reached through collective consideration and joint agreement by a number of specialist doctors and health care professionals who are experts in the type of cancer concerned: oncologists, surgeons, radiotherapists, etc. These therapeutic strategies call upon the most up-to-date techniques.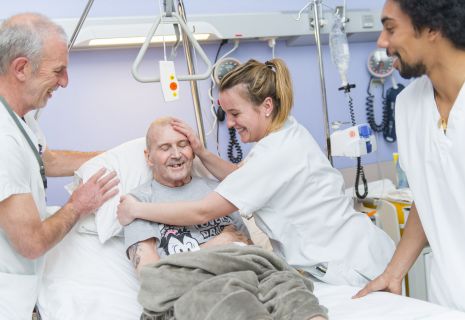 Research
A key feature of the Institut Jules Bordet is the close integration of research and medical practice, which enables patients to take part in clinical studies of all the latest therapeutic modalities and to benefit as quickly as possible from the latest discoveries made in research laboratories. Numerous clinical research programmes are conducted in cooperation with other cancer centres and national and international networks.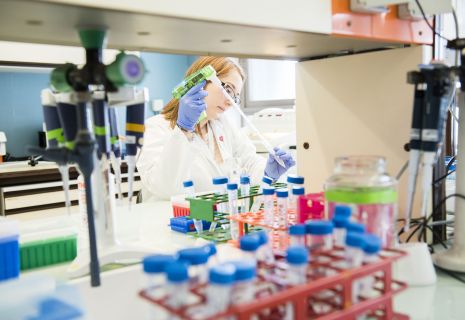 Teaching
Academically speaking, and working within the framework of the missions it receives from the "Universté Libre de Bruxelles", the Institut Bordet is renowned for the quality of its teaching. Every year, dozens of medical students and doctors on specialist courses come to train with our medical teams.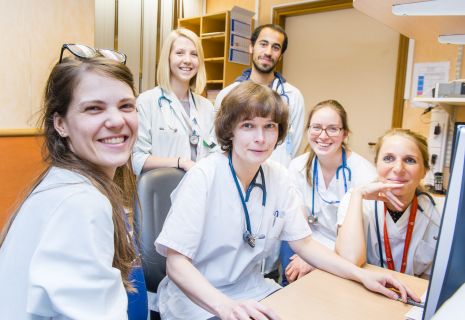 Titre

Hôpital Universitaire de Bruxelles (H.U.B)
The Hôpital Universitaire de Bruxelles (H.U.B) is the academic hospital of the Université Libre de Bruxelles (ULB), which unites the Jules Bordet institute, the Erasme Hospital and the Queen Fabiola Children's University Hospital (HUDERF) since 2021. As an international reference center, located in the heart of the Brussels Region, the H.U.B offers high quality general, oncological and pediatric care. This excellent care, accessible to all, is enriched and sustained by a dual approach of scientific research and teaching for the caregivers of tomorrow. In 2022, the H.U.B. is composed of more than 6,000 employees who share the following values: Interest of the patient, Team spirit, Commitment, Solidarity, Diversity and Inclusion, and the principle of Free enquiry.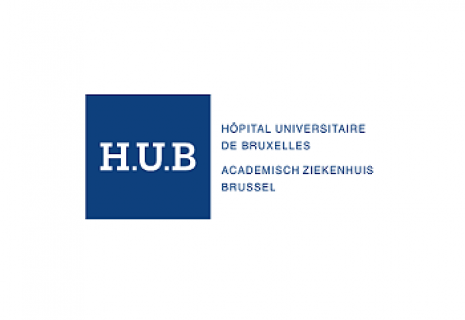 Organisation
The institute's different bodies - Departments - Finding members
Titre

Working at the Institut Jules Bordet
Working at the Institute
With a staff of over 1000, the Jules Bordet Institute covers all the medical and paramedical disciplines related to the treatment of different types of cancer. 
Our aim is to offer a patient effective treatment in an agreeable environment with a human dimension. 
To achieve this aim, the Department of Human Resources plays a key role in the organisation by supporting all the multidisciplinary teams.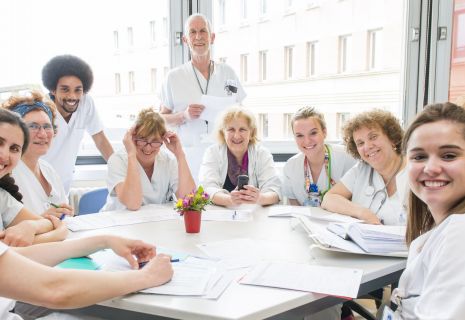 Jules Bordet, a pioneer in cancer research
Since it was founded in 1939, the Institut Jules Bordet has always remained loyal to its pioneering role in the fight against cancer. With this complex disease, the lives of patients and caregivers do more than simply cross paths, they become entwined. Here are some of the key dates in the history of the Institut Jules Bordet – an institution that is proud of its past but which always looks resolutely towards the future.