Research
Since its foundation, the Institut Jules Bordet has always strived to understand the cellular mechanisms involved in cancer and to improve cancer treatments. By collaborating closely with healthcare professionals and doctors from all fields of medicine, researchers at the Institut Bordet are able to offer patients the latest innovations derived from scientific research.
Titre

How research helps to move cancer treatment forward
Paragraph body
At the Institut Jules Bordet, research is both clinical and translational. It is a highly organised activity mobilising and involving numerous health professionals, as well as patients.
Clinical Research
The term clinical research encompasses the studies and clinical trials that we carry out at the Institut Jules Bordet with our partners, academic research centres and pharmaceutical companies. The aims of these studies include:  
testing new diagnostic techniques;

comparing a number of different therapeutic strategies;

testing new and innovative medicines, particularly for cancers where no effective treatment currently exists.
Clinical research is only possible with patient involvement. Patient participation in clinical trials enables researchers to answer important research questions.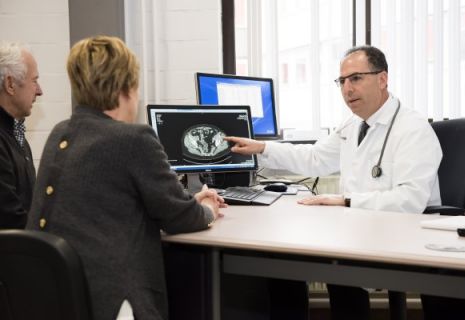 Translational Research
The principal roles of translational research are to understand cancer and identify markers that will assist in diagnosis, in predicting response to certain treatments and in patient prognosis. This type of research is based on the analysis of the blood and/or tumour samples that are removed, with the patient's consent, during diagnosis or treatment. As an integral part of clinical research, the aim of translational research is to transform these findings rapidly into concrete options in the care offered to patients.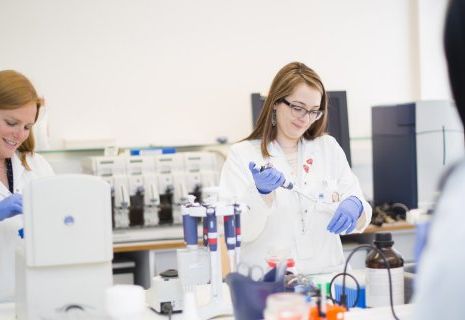 Conducting and organising clinical research
The Institut Jules Bordet participates in cancer research by running clinical trials designed by its researchers and by other research groups across the world. A number of bodies are involved in the organisation and running of clinical trials: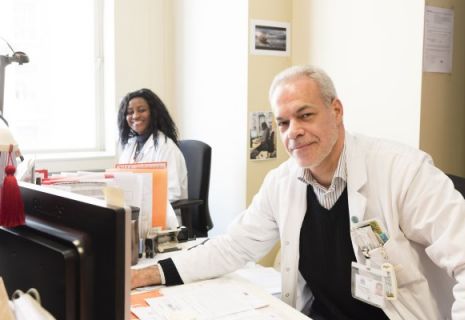 Collaboration for innovation
Research is always a collaborative activity, particularly so in the field of cancer. In order to explore the most promising avenues, the Institut Jules Bordet works together with other academic and/or private bodies.
 
Academic Partners
Academic research is in the very DNA of the Institut Jules Bordet. Indeed, some prestigious research networks began their life here, including the EORTC, the BIG and, more recently the Oncodistinct network. Offering the best care for each patient is a complicated matter, given the complexity and diversity of their situations and the range of possible therapeutic strategies available. Therefore, medical staff need to question their practice rigorously, in particular by means of clinical trials. These trials take place in a university framework. Their results often have a significant and positive impact on the care offered to patients.
Private Partners
To find new drugs and new medical equipment for its patients, the Institut Jules Bordet supports and collaborates with those developing innovative treatments: pharmaceutical companies. Some clinical trials at the Institut Bordet are therefore carried out in partnership with these companies and always with the patient's best interests in mind.
Titre

Taking part in the fight against cancer
Clinical Trials
As a patient, you may be invited to take part in a clinical trial of a new treatment, a new medical investigation technique or an innovative approach to care. In addition to the benefits this may bring you personally, taking part in a clinical trial contributes to the advancement of medicine and helps future patients.
However, your participation in these studies is strictly voluntary, not obligatory. No research procedures will ever be carried out without your agreement. To help you decide with full knowledge of the facts and give what is called "informed patient consent", you will receive comprehensive information verbally and in writing. Your referring physician will explain to you as fully and clearly as possible the potential risks and benefits of taking part in the clinical trial you have been offered.
Your health and your quality of life are our primary concern. If your health requires it, or if you so choose, you may end your participation in the clinical trial at any time.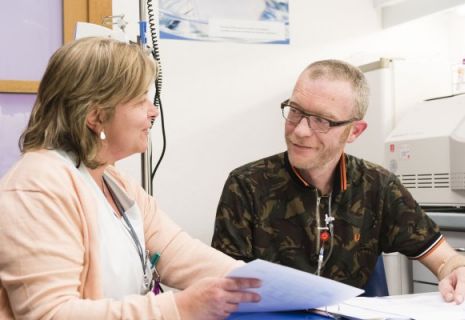 Choosing to participate in a clinical trial
Etudes cliniques
Find a clinical trial
Research structures
Research laboratories and platforms
Departments connected with research
Professionals, join us in the fight against cancer!
Scientific publications
Cardiac safety of dual anti-HER2 blockade with pertuzumab plus trastuzumab in early HER2-positive breast cancer in the APHINITY trial.
Authors : de Azambuja E, Agostinetto E, Procter M, Eiger D, Pondé N, Guillaume S, Parlier D, Lambertini M, Desmet A, Caballero C, Aguila C, Jerusalem G, Walshe JM, Frank E, Bines J, Loibl S, Piccart-Gebhart M, Ewer MS, Dent S, Plummer C, Suter T
Year : 2023
Journal : ESMO Open
Volume : 8
Pages : 100772

Sepsis-associated coagulopathy in onco-hematology patients presenting with thrombocytopenia: a multicentric observational study.
Authors : Lemiale V, Mabrouki A, Miry L, Mokart D, Pène F, Kouatchet A, Mayaux J, Bruneel F, Perez P, Meert AP, Moreau AS, Benoit D, Darmon M, Zafrani L, Clere-Jehl R
Year : 2023
Journal : Leuk Lymphoma
Volume : 64
Pages : 197-204

Health-related quality of life in the phase III ASCENT trial of sacituzumab govitecan versus standard chemotherapy in metastatic triple-negative breast cancer.
Authors : Loibl S, Loirat D, Tolaney SM, Punie K, Oliveira M, Rugo HS, Bardia A, Hurvitz SA, Brufsky AM, Kalinsky K, Cortés J, OShaughnessy JA, Dieras V, Carey LA, Gianni L, Gharaibeh M, Preger L, Phan S, Chang L, Shi L, Piccart-Gebhart M
Year : 2023
Journal : Eur J Cancer
Volume : 178
Pages : 23-33

ASO Visual Abstract: Prognostic Value of Preoperative Serological Biomarkers in Patients Undergoing Curative-Intent Cytoreductive Surgery for Colorectal Cancer Peritoneal Metastases.
Authors : El Asmar A, Delcourt M, Kamden L, Khaled C, Bohlok A, Moreau M, Sclafani F, Donckier V, Liberale G
Year : 2023
Journal : Ann Surg Oncol
Volume : 30
Pages : 1872-1873

Do perioperative blood transfusions impact oncological outcomes of robot-assisted radical cystectomy with intracorporeal urinary diversion? Results from a large multi-institutional registry.
Authors : Sarkis J, Diamand R, Aoun F, Assenmacher G, Assenmacher C, Verhoest G, Holz S, Naudin M, Ploussard G, Mari A, Minervini A, Tay A, Issa R, Roumiguié M, Bajeot AS, Simone G, Anceschi U, Umari P, Sridhar A, Kelly J, Hendricksen K, Einerhand S, Mertens LS, Sanchez-Salas R, Colomer A, Quackels T, Peltier A, Montorsi F, Briganti A, Pradere B, Moschini M, Roumeguère T, Albisinni S
Year : 2023
Journal : Minerva Urol Nephrol
Volume : 75
Pages : 50-58