International patients
European and non-European patients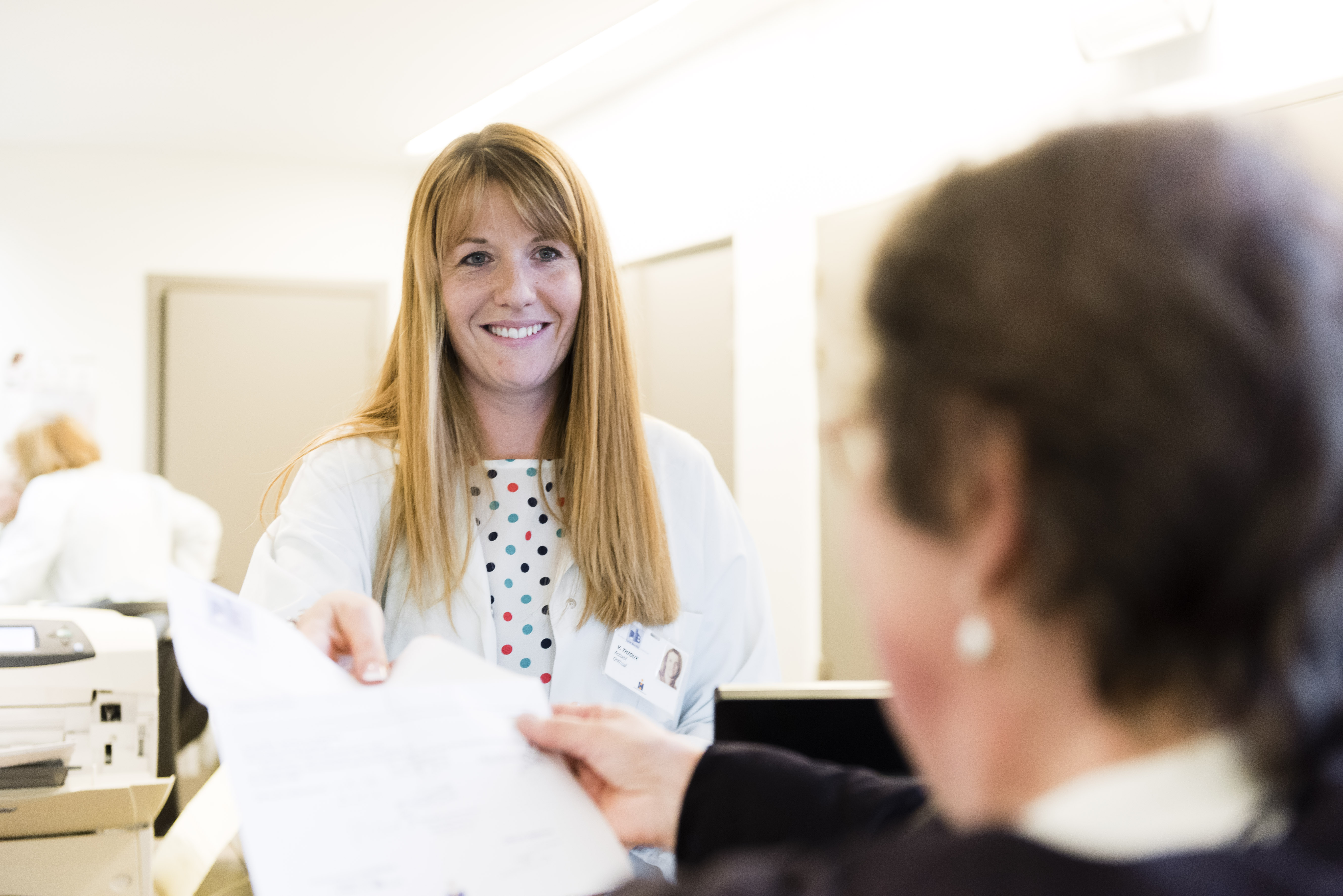 Documents needed
If you are from a country which is a member of the European Union, it is essential that you bring:
Your European Health Insurance Card (EHIC/CEAM) when you go to the hospital, including in the case of an emergency.
For a planned hospital stay, you must also bring the S2 form (previously the E112 form) enabling you to be reimbursed for this hospital stay by the insurer in your country. This document must be the original (not a photocopy!), duly stamped and signed.
It must give:

the contact details of the beneficiary,
the time during which you will be receiving the care (the expected admission and discharge dates)
the name of the Institut Jules Bordet.
Payment
At the consultation, you will have to pay all the costs. You will be given a document potentially enabling you to be reimbursed in your country.
The cost of the health care is entirely at your own expense, without the possibility of it being paid for by any Belgian body (neither social security, nor the Belgian state, nor the Centre Public d'Action sociale (Public Social Support Centre):
if you are not from any of the countries of the European Union,

if you are not covered by social security,

and/or you are intending to come to Belgium as a tourist (short stay visa for tourism reasons),
Before any medical treatment
First of all contact Reception at the Institut Jules Bordet. The secretary of the department concerned will ask you for:
a recent and complete medical file. On the basis of this medical file, the doctor at the Institut Jules Bordet of the speciality concerned will give a medical opinion.
a copy of your passport or identity document.
a contact email address.
Estimate of costs
If medical treatment is considered at the Institut Jules Bordet, an estimate of the costs is drawn up and sent to you. 
This cost estimate for a defined medical treatment is valid for 3 months (as from the date of the estimate). After this time, if you have not come to the hospital a new estimate will have to be drawn up.
The full amount of the cost estimate must be paid before you are treated at the hospital. 
The cost estimate may be different than the final invoice depending on the services actually provided.
Private insurance
If you have private insurance or another type of care that covers the cost of your treatment and/or your hospitalisation, you must inform Reception. We will check the validity of your documents. Some types of treatment are not accepted by the Institut Jules Bordet.  
Regarding travel insurance
Travel insurance is intended solely for people on holiday. It covers generally travel cancellation, personal property and, in certain cases, unforeseeable medical treatment.  It has a payment ceiling. Check with your insurance company.