Coordination nurses in oncological care (ICSO)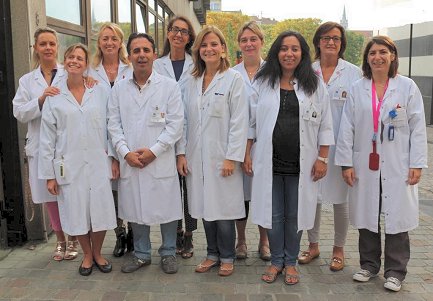 To ensure efficient and quality care for all patients, the Jules Bordet Institute has put into place a team of ICSO nurses (Coordination nurses in oncological care) charged with overseeing care for the Institute's cancer patients.
The Institute's ICSO nurses all hold a nursing degree with a specialisation in oncology followed by training in health coaching. They are available to guide patients and answer any questions they may have on the most appropriate methods of diagnosis and treatment on the basis of the latest progress in the fundamental sciences and clinical research.