Portrait of Pr Martine Piccart, award-winner of the Prix Fondation ARC Léopold Griffuel for translational and clinical research
On Thursday April 5th, the Professor Martine Piccart received the 46th Prix Fondation ARC Léopold Griffuel for translationnal and clinical research. This prestigious prize rewards annually researchers of international rewnown whose work has resulted in a major advance in cancer research. Wonderful recognition for the research work she has pursued for more than 20 years in the field of breast cancer research.
Discover or rediscover her exceptional route through this video of the Fondation ARC.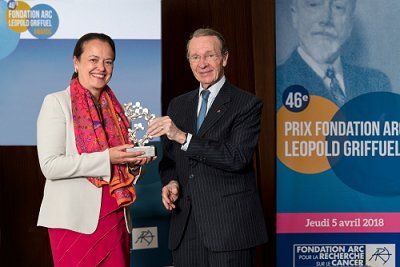 Fore more info about the Award, click here.